Video:
Apical Dentinal Cracks as a Cause of Endodontic Treatment Failure: Microsurgical Diagnosis and Management part 1 of 2
Video Overview
Non surgical endodontic treatment is a predictable and reliable treatment with high success rates ranging from 86%–98% . Nevertheless, for a variety of reasons, endodontic failure still occurs, and presence of clinical signs and symptoms along with radiographic evidence of periapical bone destruction indicates the need for retreatment. The first and most important step for retreatment planning is to determine the cause of endodontic failure. The failure of the root canal treatment is generally attributed to either residual or resistant intraradicular microorganisms surviving cleaning and shaping procedures or new microorganisms invading the canals via miclroleakage. Rarely some persistent lesions may be attributed to extraradicular infection, foreign body reaction or a true periapical cyst. Moreover, the outcome of root canal retreatment is less favorable than the initial treatment. Endodontic failure related to microorganisms can be caused by procedural errors such as root perforation, ledge formation, separated instruments, missed canals, as well as anatomical difficulties such as apical ramification, isthmuses, and other morphologic irregularities. Nevertheless, a precise diagnosis can be made only after surgery or extraction. A precise inspection of the root apex or resected root surface is one of the best advantages of endodontic microsurgery. It helps identify the cause of endodontic failure, so that causative factors can be removed completely during the surgical procedure. This new lecture is about analyzing the cause of my personal retreatment failures by using microsurgical techniques. It seems that apical dentinal cracks dominate my failures. Preventive measures, risk factors and treatment options are also discussed.
Presented By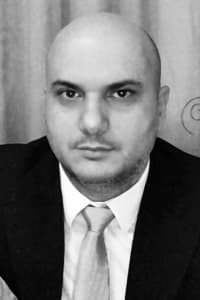 Antonis Chaniotis
Chaniotis Antonis graduated from the University of Athens Dental School (Greece) in 1998. In 2003 he completed the three-year postgraduate program in Endodontics at the University of Athens Dental Sch...
See Bio
---