Video:
Minimal Invasive Microsurgical Management of the Necrotic Immature Root
Video Overview
For over 30 years, the Apexification procedure was the only treatment modality available for the necrotic immature root. With the introduction of bio active materials like MTA and bioceramics, the one step apical barrier techniques became the standard of care. It seems that recently, the revascularization procedures could provide a better solution for the longevity of the necrotic immature root. The immediate restoration and strengthening of the immature root seems to be crucial for the long term prognosis of such cases. However, there is a fourth treatment available, which is far less invasive and yet rarely mentioned or applied. There are minimal invasive microsurgical techniques that can be applied in selective cases of immature root necrosis with great success and without the need of any restorative effort. In this video, the technique for the microsurgical management of the necrotic immature root is showcased step by step. The advantages and disadvantages of the technique described in the video are also discussed.
Presented By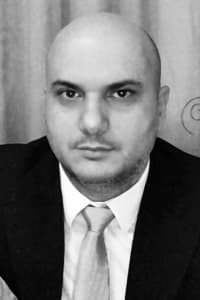 Antonis Chaniotis
Chaniotis Antonis graduated from the University of Athens Dental School (Greece) in 1998. In 2003 he completed the three-year postgraduate program in Endodontics at the University of Athens Dental Sch...
See Bio
---