Video:
Cone Beam CT 3D Interactive Anatomy
Video Overview
In this interactive video presentation Dr. Rami Gamil outlines the basics of 2D MPR navigation through axial, coronal and sagittal sections in CBCT datasets, flythroughs and the techniques of 3D visualization including MIP (Maximum intensity projection) and VR (Volume Rendering) to be able to visualize soft tissue, airways, bone, impacted teeth, implants, surgical plates, root canal treatments which gives the clinician indispensable tools in his diagnostic armamentarium to be able to efficiently interpret, diagnose and plan taking the guesswork out of this equation. In addition Dr. Gamil discusses 7 major vital anatomical landmarks in the maxilla and the mandible on 3D models, the CBCT three orthogonal views, anatomical dissections and how to apply this valuable knowledge in the day to day clinical practice whether in planning implants, diagnosing complications or preventing them to optimize clinical success in everyday practice.
Presented By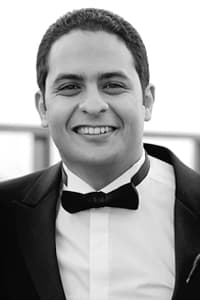 Rami Gamil, BDS
B.D.S. / FICOI/ DU University Toulouse III Paul Sabatier Rami Gamil received his Diplome Universitaire DU in 3D Imaging from the University of Toulouse III Paul Sabatier in France. His main ...
See Bio
---