Video:
Digital Restorative Technologies, Implants, Aesthetics and Occlusion
Video Overview
CAD/CAM technology has the advantage of reduced clinical chair-time and reduced laboratory costs. The accuracy of these techniques has improved to the point where they are now comparable to conventional techniques. This presentation will review the current technology which allows the fabrication of an implant abutments through streamlined digital fabrication, that maximizes aesthetics and minimizes time and errors. In addition, this impression does not require the removal of the healing abutment. The fabrication of ceramic full coverage restorations and veneers, with an in-office technique, will also be demonstrated. Occlusion principles will be discussed as they relate to new materials and their application in private practice.
Presented By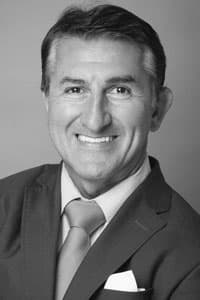 Dean Vafiadis
Dean C. Vafiadis, DDS, received his dental degree and Prosthodontic specialty training at New York University College of Dentistry. He is currently the Director of the Full-Mouth Rehabilitation CE c...
See Bio
---