Video:
Facial Rejuvenation: Using Botox & Fillers as Support of the Oral Rehabilitation & Lips Enhancement
Video Overview
~ In general the population have been associating the use of Botox & Fillers just as an aesthetic treatment on the derm to avoid wrinkles of aging. It is very important to understand that the Onabotulinum toxin A will take effect in the muscular plane, not in the epiderm and neither in the derm, its actuation is to block the release of a neurotransmitter necessary for muscles contraction. The result will be the inhibition of undesirable movements and reduction of strength and potency on the muscles, what can help on the treatment of parafunctional disorders and also improve the conditions for immediate loading in implant dentistry. The Dental losses, alveolar ridge atrophies and loss of vertical dimension contribute significantly to the aging process of the face and the perioral region, so it is essential for dentists to have the knowledge of the use of fillers in association with oral rehabilitation, improving the aesthetics and self-esteem of their patients.
Presented By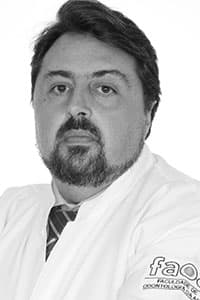 Alexander Salvoni, PhD
• Master and Specialist in Implant Dentistry (Center of Dental Researches São Leopoldo Mandic - SLM) • Doctor in Oral Pathology (University of São Paulo - USP) • Professor of the Updating Course...
See Bio
---