Video:
MicroVision Approach in Endo, Direct and Indirect Restorations
Video Overview
It is a well known fact that the less invasive the better you do. It is also an axiom that the better you see - more precise you do. These fundamental aspects multiplied with knowledge, passion and skills have been creating new philosophy of micro dentistry – MicroVision. During our lecture we will pass through nuances of modern minimal invasive approaches in operative dentistry.  We will discuss techniques allow us to preserve teeth structures during endodontic treatment, describe how to save sound tissues during preparation and excavation. And for sure we will be focusing also on restorative procedures covering direct resin restorations and indirect techniques based on MicroVision philosophy
Presented By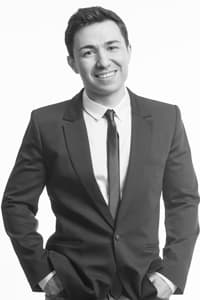 Maxim Belograd
Maxim Belograd is a specialist in a field of advanced microscope dentistry with a private practice in Kremenchug, Ukraine. His occupation is endodontics, restorative and cosmetic dentistry. He is al...
See Bio
---