Video:
Surgical Anatomy of the Maxilla and Mandible as Bone Organs PART 1 OF 2
Video Overview
The gross anatomical landmarks of the maxilla and mandible with emphasis on clinical examination and radiological interpretation will be presented. The arterial blood supply, venous drainage and lymphatic drainage will be described with emphasis on emergency handling of hemorrhage and how to avoid injuries to arteries during surgery. The innervations od the maxilla and mandible will be described with breif mentioning of how to avoid injury to lingual, mental, long buccal and infraorbital nerves. Location of muscle attachments in the course of surgical tissue reflections and their innervations will be mentioned
Presented By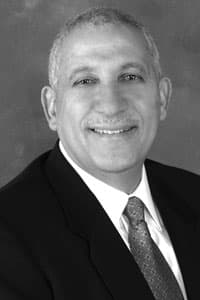 Mohamed Sharawy, B.D.S., Ph.D.
Dr. Mohamed Sharawy received his bachelor of Dental Surgery with Honor (B.D.S.) in 1962 followed by three years of oral surgery training from Cairo University, School of Dentistry, Cairo, Egypt. He...
See Bio
---