Integrating Orthodontics with Orthognatic Surgery; From Virtual Planning to Clinical Excellence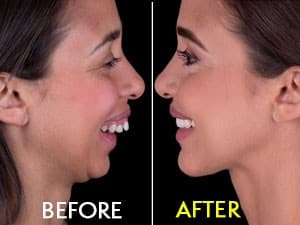 Continuing Education Credits:
1 CE
Course Presenter(s):
Presentation Style:
Online Self-Study Course
Category:
Course Overview
Dentofacial deformities in adults require the combination and skills of the orthodontist and maxillofacial surgeon. In order to achieve all the functional and esthetic goals. In digital dentistry's days virtual planning of orthodontics and orthognatic surgical corrections has become a valuable tool. Results can be compared to planning both for reevaluation and sharing information with colleagues and our patients. Virtual planning account for more reliable and precise results in our orthognatic surgery. Orthodontic preparation is the gold standard for maximizing the surgical correction. Cases will illustrate our treatment protocol from A to Z for these complex and challenging situations.
Additional Information:
Target Audience:
This course is intended for dentists and other dental professionals from novice to advanced.
Educational Method:
This course is intended for dentists and other dental professionals from novice to advanced.
IMAGE AUTHENTICITY STATEMENT:
No images in this presentation have been altered.
SCIENTIFIC INTEGRITY STATEMENT:
Information shared in this continuing education activity is developed from clinical research and represents the most current information available from evidence- based dentistry.
KNOWN BENEFITS AND LIMITATIONS:
Information in this continuing education activity is derived from data and information obtained from the reference section.
EDUCATIONAL DISCLAIMER:
Completing a single continuing education course does not provide enough information to result in the participant being an expert in the field related to the course topic. It is a combination of many educational courses and clinical experience that allows the participant to develop skills and expertise.
Dental XP is an ADA CERP Recognized Provider of Continuing Education Credits
ADA CERP is a service of the American Dental Association to assist dental professionals in identifying quality providers of continuing dental education.
ADA CERP does not approve or endorse individual courses or instructors, nor does it imply acceptance of credit hours by boards of dentistry.
Concerns or complaints about a CE provider may be directed to the provider or to ADA CERP at www.ada.org/goto/cerp.