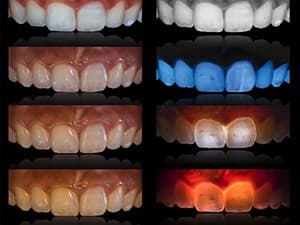 Continuing Education Credits:
1 CE
Course Presenter(s):
Presentation Style:
Online Self-Study Course
Category:
Course Overview
Traumatic dental injury especially in childhood is a common problem. It occurs usually around 8-12 years old, in a male to female ratio of 2:1 / 3: 1 and affects 70% maxillary central incisors. Coronal fracture of enamel and dentin without pulp involvement is the frequent situation a restorative dentist has to manage, utilizing direct adhesive procedures. Successful shade matching in composite restorations is considered as one of the most difficult task to accomplish. It is based on a subjective comparison between a shade tab and the natural tooth and as direct composite restorations are realized within one single appointment, no "try-in" is possible. Therefore the search for a reliable shade matching procedure coupled with a predictable layering technique is still going on. The aim of this presentation is to present an individual three-dimensional layering technique with contemporary composites. This novel procedure is indicated in moderate to extensive crown fractures and is considered predictable after eliminating the parameter of thickness while layering restorative materials.
Course Instructors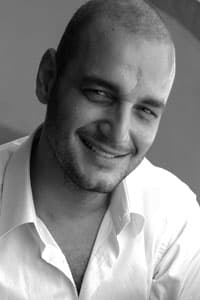 Additional Information:
Expiration Date:
4/21/2024
Target Audience:
This course is intended for dentists and other dental professionals from novice to advanced.
Educational Method:
This course is intended for dentists and other dental professionals from novice to advanced.
IMAGE AUTHENTICITY STATEMENT:
No images in this presentation have been altered.
SCIENTIFIC INTEGRITY STATEMENT:
Information shared in this continuing education activity is developed from clinical research and represents the most current information available from evidence- based dentistry.
KNOWN BENEFITS AND LIMITATIONS:
Information in this continuing education activity is derived from data and information obtained from the reference section.
EDUCATIONAL DISCLAIMER:
Completing a single continuing education course does not provide enough information to result in the participant being an expert in the field related to the course topic. It is a combination of many educational courses and clinical experience that allows the participant to develop skills and expertise.
Dental XP is an ADA CERP Recognized Provider of Continuing Education Credits
ADA CERP is a service of the American Dental Association to assist dental professionals in identifying quality providers of continuing dental education.
ADA CERP does not approve or endorse individual courses or instructors, nor does it imply acceptance of credit hours by boards of dentistry.
Concerns or complaints about a CE provider may be directed to the provider or to ADA CERP at www.ada.org/goto/cerp.