Video:
Implant Therapy and Esthetic Considerations - A Conservative Direct Composite Alternative - Part 4 of 6
Video Overview
In this fourth part of the series, Drs. David Garber and Claudio Pinho demonstrate an alternative approach with Direct Composite Bonding utilizing a guided silicone matrix to compensate for malpositioned anterior teeth, caries, and limited spacing. The step by step technique using a laboratory waxed model and chairside fabricated silicone index, to develop the intra-oral composite restorative tooth forms, is sequentially shown. A simplified method of finishing and polishing is shown as part of this rapid, ultra-conservative, visual tooth re-alignment and replacement.
Presented By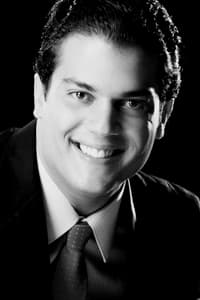 Claudio Pinho
Cláudio Pinho is one of the professionals that has become quite renowned in the area of Aesthetic Dentistry in Brazil in the beginning of this century. He graduated in Dentistry at the School of Den...
See Bio
David Garber
Dr. David Garber has a dual appointment at the Medical College of Georgia School of Dentistry, in Augusta Georgia, as Clinical Profe...
See Bio
---