Video:
A Refined Digital Workflow in Complete Esthetics
Video Overview
Whether it be analog or digital, the DESIGN of a new smile is the most CREATIVE and critical part of the whole workflow and it starts with a direct mock up or a wax up which will be test driven in the patients mouth. It is the first visual communication between the dentist and the patient, and if it is not executed properly, it may create a negative effect on the patient in terms of loss of confidence and case acceptance. Most of all the times smiles are being designed intuitively by the very experienced and talented dentists or the ceramists, limiting this unique part of the design in the hands of the very limited group of dentists. However with the combination of digital and analog tools, today every dentist at any skill level can achieve such amazing smile designs with a touch of a button, without the need of any computer skills. Hence receiving the most unique, personalized smile design, that will be driven by the facial perception and the personality of the patient in 3D, which can be immediately placed in the patients mouth.
Presented By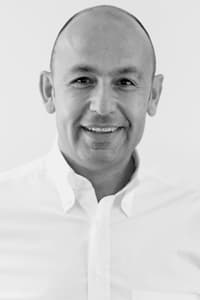 Galip Gurel
Dr. Galip Gurel graduated from the University of Istanbul, Dental School in 1981. He continued his education at the University of Kentucky, Department of Prosthodontics. Dr. Gurel is the founder...
See Bio
---