Video:
Aesthetics and Functions in the Rehabilitations of Complex Prosthodontics: A Multidisciplinary Approach in the Lights of New Technologies and Materials - Part 1 of 2
Video Overview
In complex prosthetic rehabilitations, we use for many years codified and widely described in literature, with results that meet our expectations and well above those of our patients. It is true that the advent of new technologies has enabled us to use new material and new equipment that facilitate the production of an adaptation and an accuracy that has, up to now, been difficult to obtain. During this lecture, we will analyze some complex restorative cases, highlighting the operational differences that we have developed over time, with the increasing knowledge of new materials. Their use has allowed us to modify certain operational techniques and shortening lead times, while maintaining an accuracy that is more than satisfactory. The advantages and disadvantages of the methods outlined will be evaluated and analyzed on the basis of existing literature to date and on that personal experience, highlighting the limitations that both situations may arise. We'll see then how we have replaced traditional materials and techniques with other innovative new technologies that only you can work, and how the results obtained with these are systematic and overlapping times better than traditional ones.
Presented By
Alessandro Agnini
Dr. Alessandro Agnini graduated in 1989 from the University of Modena and Reggio Emilia, Italy. He has private dental practices in Modena and Sassuolo, Emilia Romagna, Italy and specialises in fi...
See Bio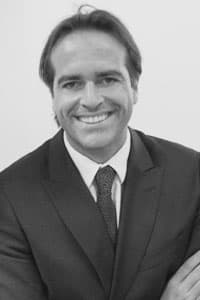 Andrea Agnini
Dr. Andrea Mastrorosa Agnini graduated in 2007 from the University of Modena and Reggio Emilia. Dr Agnini works in private practice in Modena and Sassuolo, Emilia Romagna, Italy, following his brot...
See Bio
---