Video:
The Evolution of CAD/CAM Technologies
Video Overview
The recent evolution in CAD/CAM technologies is breathtaking and enables clinicians and dental technicians to fabricate indirect restorations in the laboratory or chairside in the dental office from a variety of ceramic materials, from resin matrix ceramic materials to silica-based and high-strength ceramics such as lithium silicates and zirconia. It appears, however, that some of these materials lack long-term scientific support and are used profusely with only limited understanding of optical, physical, and biologic material properties. This does not only relate to material properties and fabrication parameters but even more so clinical applications such as cementation and resin bonding protocols, which are critical for the success and survival of ceramic restorations. This presentation will review some of the myths surrounding CAD/CAM ceramics and provide an update on the state of the science on functional, biologic, and esthetic properties of current ceramic restorations.
Presented By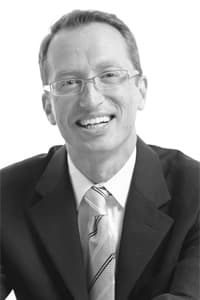 Markus Blatz, DMD, PhD
Dr. Markus B. Blatz is Professor of Restorative Dentistry and Chairman of the Department of Preventive and Restorative Sciences at the University of Pennsylvania School of Dental Medicine in Philade...
See Bio
---