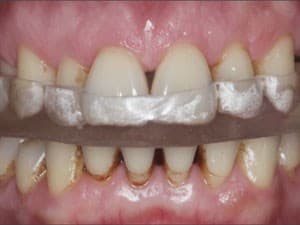 Continuing Education Credits:
1 CE
Education Methods:
Online Self-Study Course
Course Overview
Occlusion-Confusion, most of the dentist feel this way. Occlusion is one of the most important part of dentistry but also the most controversy. The balance and the restore of function of the stomatognathic system is often an everyday challenge during most dental treatments. For these two distinct reasons the dentist needs to study and fully understand the normal function of the TMJoints, understand how the mandible rests against the cranium in a most favourable position, and of course how occlusion and any dental prosthetic restorations should be adjusted without jeopardising the stability of the stomatognathic system. Severe wear, missing teeth, periodontal disease, over the years change the maximum intercuspation the patient had when their teeth were intact. For example it is very common for patients with severe wear of their dentition to present with contacts of their anterior teeth, in a pseudo III class relationship. Finding the treatment position during full mouth prosthetic reconstruction or orthodontic treatment is a challenge. Dentist often choose to maintain the occlusal relationship the patient presents with. This clinical decision can lead to occlusal discrepancies upon delivery of final restorations, temporomandibular pain symptoms and discomfort of the patient. Therefore it is essential to register and maintain the orthopedic stability of the stomatognathic system during the treatment and determine the musculoskeletal stable position during the dental procedures. In this lecture some common clinical problems that the dentist often has to deal with in the everyday practice will be presented and the treatment sequence to maintain the stomatognathic system stability will be presented.
Course Instructors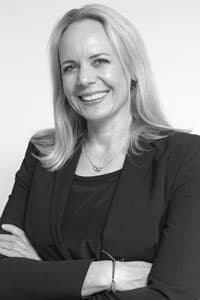 Ilia Roussou
Dr. Ilia Roussou received her undergraduate degree in Dentistry (D.D.S) from the National and Kapodistrian University of Athens, Greece. She obtained her certificate in Prosthodontics from the gradu...
See Bio
Additional Information:
Target Audience:
This course is intended for dentists and other dental professionals from novice to advanced.
Educational Method:
Self Instructional Online CE Course
IMAGE AUTHENTICITY STATEMENT:
No images in this presentation have been altered.
SCIENTIFIC INTEGRITY STATEMENT:
Information shared in this continuing education activity is developed from clinical research and represents the most current information available from evidence- based dentistry.
KNOWN BENEFITS AND LIMITATIONS:
Information in this continuing education activity is derived from data and information obtained from the reference section.
EDUCATIONAL DISCLAIMER:
Completing a single continuing education course does not provide enough information to result in the participant being an expert in the field related to the course topic. It is a combination of many educational courses and clinical experience that allows the participant to develop skills and expertise.
This continuing dental education activity is a DentalXP activity. DentalXP designates this activity for 1 continuing education credit(s).
DISCLOSURE:
DentalXP ownership and staff have no relevant financial relationship to report.
Dental XP is an ADA CERP Recognized Provider of Continuing Education Credits
ADA CERP is a service of the American Dental Association to assist dental professionals in identifying quality providers of continuing dental education.
ADA CERP does not approve or endorse individual courses or instructors, nor does it imply acceptance of credit hours by boards of dentistry.
Concerns or complaints about a CE provider may be directed to the provider or to ADA CERP at www.ada.org/goto/cerp.