Video:
All-in-one Rubber Dam Isolation Technique
Video Overview
This video is demonstrating how to achieve proper rubber dam isolation using the all in one approach using wingless clamp. In this technique, the rubber dam frame, sheet and wingless clamp are applied all together in one step in a very simple way. the aim of this video is to show how we can make rubber dam application using wingless clamp a simple solution.
Presented By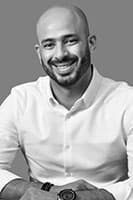 Ahmed Farouk Metwally
Dr. Ahmed Tarek Farouk Restorative and Esthetic Specialist Master Degree in Restorative and Esthetic Dentistry, Faculty of Dentistry, Cairo University Assistant Lecturer a...
See Bio
---