Video:
Minimally Invasive Cosmetic Restorative Dentistry with Minimal Prep Veneers: A Case Report
Video Overview
A 46-year-old male patient presented with concerns about the esthetics of his maxillary anterior dentition. His chief complaint was the diastemata between both central incisors and between the right central and canine. Both of his maxillary lateral incisors had been congenitally missing and were substituted by moving his canines and premolars orthodontically at a young age. However, spaces returned between his anterior teeth following orthodontic therapy. Despite the attempts of minimal enameloplasty, the transformation of the canines to lateral incisors has remained unsatisfactory. The patient refused further orthodontic therapy to close his multiple diastema. As another option, we utilized minimally invasive restorative cosmetic therapy which would conserve maximum tooth structure. The treatment plan comprised six veneers covering the maxillary central incisors, the canines, and the first premolars. This Minimum Prep Veneer therapy provided the Esthetic Care the patient desired.
Presented By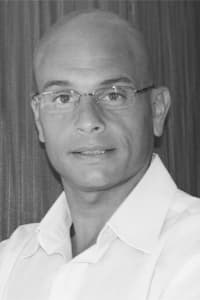 giuseppe romeo
Giuseppe Romeo, CMDT Born in Port Chester, New York,USA. Owner of the Oral Design Center in Turin, Italy. Trained in dental technology in Turin, Italy, he then studied two years at the Uni...
See Bio
---