Video:
Multidisciplinary Esthetic Resolutions for Anterior Dentition: Integrating Science & Art
Video Overview
Not all patients can be treated the same; there are numerous methods and approaches we must consider before providing a service to our patients that include types of materials, surgery, minimally invasive restorative dentistry, prosthetics, etc. This lecture will take you through a decision tree of minimally invasive approaches to consider for multidisciplinary esthetic dentistry from a restorative and prosthetic point of view. Including a large emphasis on the science behind products and materials available in the market today.
Presented By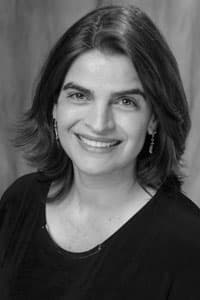 Patricia Pereira
Dr. Patricia Pereira received her DDS degree from the University of the Planalto Central, Brasilia, Brazil, a and PhD degree in Operative Dentistry from Tokyo Medical and Dental University (TMDU), J...
See Bio
---