Video:
3D Bone Ridge Augmentation; What Are The Limits?
Video Overview
This lecture will underline some of the critical aspects to achieve success in bone augmentation procedures is predictable basis. Moreover, the importance of digital planning to understand the anatomical challenges and anticipate the final clinical outcome will also be highlighted. One pillar of the presentation will be the introduction of new biomaterials and strategies to favor a faster surgery with less complications. The presenter will also discuss his understanding of what lay before us in terms of the next steps in a biological era of regeneration.
Presented By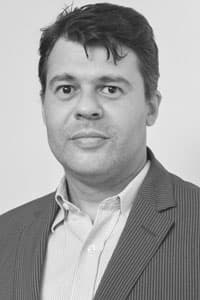 Robert Silva
Robert Carvalho da Silva received his dental degree from Uberlândia Federal University in 1994. Is board certificated in Periodontics at the Brazilian Dental Association/Brasília section in 1997, an...
See Bio
---