Video:
Bone Augmentation to Reconstruct a Complex Anterior Defect
Video Overview
In this surgical video presentation, Dr. Bassam Rabie shares with the DentalXP community his management of a severe anterior osseous defect in a complex periodontally compromised patient. Dr. Rabie utilizes digital imaging to thoroughly detail his diagnosis as well as plan his surgical enhancement procedure to facilitate future placement of implants in a staged approach. The utilization of allograftic block, membrane and flap management, for applying the principles of GBR, are well demonstrated.
Presented By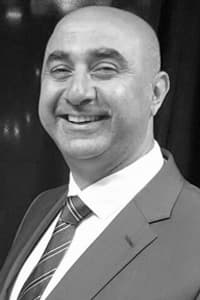 Bassam Rabie, BDS
Dr. Bassam F. Rabie Became a Prosthodontist in Pittsburgh, USA 1997 Fellow American Academy of Implant Prosthodontics - 1998 Fellow International Confreess of Oral Imlantologists - 2004 ...
See Bio
---