Video:
Combination Approach to Site Development: Autologous Tissue
Video Overview
The ideal grafting material should be biocompatible, biodegradable, easy handling, cost-effective, minimize inflammation and foreign body reaction, not transmit diseases and assure a long-term restoration and preservation of the alveolar ridge. Is there any better scenario to prove the grafting material properties than the worst scenario in esthetic implant dentistry: central-lateral, site by site? Partial Extraction Therapy (PET) is the most predictable treatment option to maintain the ridge dimensions almost completely. If the Partial Extraction Therapy is contraindicated, dentin graft, tuberosity bone and mIVAN technique utilizing the pedicled connective tissue graft fulfill all above-mentioned criteria for the ideal grafting material. Dentin graft and tuberosity are also the first choice materials to be utilized in combination with PET. In this lecture, the combination approach to the site preservation and development utilizing exclusively autologous tissues is explained, based on the available literature and presenter´s experience and shown on numerous central-lateral cases.
Presented By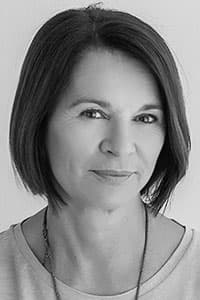 snjezana pohl
Zagreb Faculty of medicine, Munich Faculty of Dental Medicine. Work experience at the General surgery and Orthopedics in Munich. Oral Surgery residency in Munich. Doctorate in Koeln. Co-owner of the P...
See Bio
---