Video:
The Reconstruction of a "Critical Size" 3D Bone Defect Utilizing the Khoury Bone Plate Technique
Video Overview
Bone defects and bone resorption are a common finding for the clinicians in cases where dental implant therapy is needed. These situations dictates that the defect must be first reconstructed prior to or simultaneously with placing the implants Many techniques have been described for the augmentation of a bone defect, from guided bone regeneration GBR to bone blocks to ti-mesh. This presentation will focus on a case of a bone resorption in the mandible that will be reconstructed, using only autogenous bone to accommodate a future functional implant supported restoration.
Presented By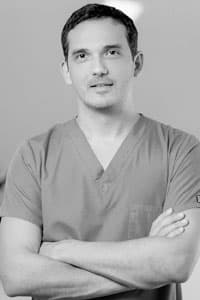 Cristian Rotaru
MR. CRISTIAN ROTARU, MD - Specialist in Oral and Maxillofacial Surgery He graduated from the Faculty of Dentistry and also Faculty of Medicine, University of Medicine and Pharmacy "C...
See Bio
---