Video:
Titanium Mesh GBR in Combination with Bioactive Modifiers and Implant Placement
Video Overview
This Surgical Video will highlight the utilization of a new CTi Titanium Mesh product that intimately connects to the top of the implant to create space for Guided Bone Regeneration. A 3D CBCT is utilized to inspect the recipient site and classify the ridge as a Class 2 Buccal deficiency. Implant placement is then navigated to minimize implant perforation on the buccal aspect and a CTi mesh is then adapted to the top of the placed implant and secured with an appropriate washer and cover screw to maintain the space for Allograft bone and PRGF Fibrin. This approach allows for a easy fixation of the mesh without the need for fixation or tenting screws. This combined approach allows for both the implant and the GBR to take place simultaneously. Incision design and suturing of the flap is also highlighted.
Presented By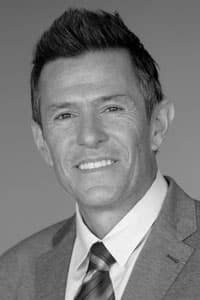 Maurice Salama
Dr. Maurice A. Salama completed his undergraduate studies at the State University of New York at Binghamton in 1985, where he received his BS in Biology. Dr. Salama received his DMD from the Unive...
See Bio
---