Video:
The Complete Team Approach to planning and delivering the Full Arch Experience
Video Overview
An optimal patient experience for the Full Arch Implant patient necessitates a thorough protocol for the entire team. From Initial consultation to final delivery, the entire team requires a game plan. Initial record taking includes photos, CBCT and intra-oral scanning of the mouth. Often a digital mockup is provided for patient review with the team to asses goals. This is then followed by 3D software "game planning" between the surgeon, restorative dentist & Laboratory tech for a Fully Guided Surgery & Prosthetic seating of the case often on the same day. The amount of bone reduction will depend on the space needed for the restoration selected. The number and distribution of implants will be based upon anatomy and bone quality. Transferring of the information following initial healing to the lab provides for a seamless transition to the final 3D milled prosthesis and nightguard fabrication.
Presented By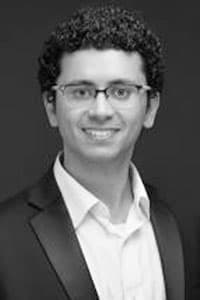 Marko Tadros
Dr. Tadros started his dental journey at Georgia Regents University in August of 2010, and has obtained his Doctorate in Medical Dentistry by May of 2014. Upon graduation, he received "Best of the ...
See Bio
---