Video:
Bi-Directional Augmentation of Double-Arched Posterior Maxillary Vertical Defects
Video Overview
Double-arched posterior maxillary defects present a unique challenge requiring special considerations for implant replacement. This deformity is characterized by vertical bone loss from both the sinus aspect as well as the ridge. In this video, Dr. H. Ryan Kazemi demonstrates a bi-directional vertical bone augmentation technique to develop sites that not only support the implants but also improve tissue harmony for enhanced aesthetics, function, and longevity.
Presented By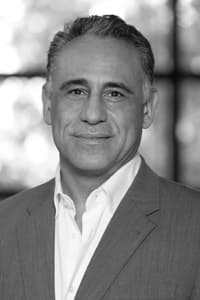 H. Ryan Kazemi, DMD
Dr. H. Ryan Kazemi is an oral and maxillofacial surgeon certified by the American Board of Oral and Maxillofacial Surgeons. He received his dental degree from the University of Pennsylvania...
See Bio
---