Video:
Cirugía plástica periodontal para aumento de tejido blando alrededor de implantes
Video Overview
En la actualidad, los objetivos de la odontología han ido evolucionado a partir de las necesidades y las demandas de los procesos quirúrgicos, así como por los defectos o lesiones del periodonto, sobretodo cuando intervienen factores estéticos, donde se requieren restauraciones prostodónticas con aspectos naturales, que busquen un equilibrio armónico entre la arquitectura gingival y el rostro en sí del paciente, aún más en los casos donde se presenta sonrisa gingival. Es por esto que se han estudiado varias técnicas mucogingivales para recubrimientos de recesiones, cambios de color por biótopo muy fino, aumento de volumen por pérdida del contorno gingival y colapso de los tejidos duros y blandos; siendo la más estudiada el injerto de tejido conectivo, como mecanismo de compensación y estabilidad para contribuir a una sonrisa más armónica y bella a la hora de la rehabilitación con implantes en el área anterior.
Presented By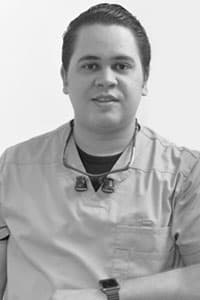 Emilio Mateo
Dr. Emilio Mateo Periodontal Plastic Surgery and Oral Implantology - Doctor in Stomatology (Pontificia Universidad Católica Madre y Maestra, PUCMM). - Specialist in Periodontics and Oral ...
See Bio
---