Video:
Digital Full Arch Implant Dentistry: Do We Really Need to Make Hybrid Restorations?
Video Overview
I will highlight the benefits achievable through the use of guided planning, guided laboratory procedures and guided surgeries, while maintaining the fundamental principles of osseointegration. My ten years of scientifically proven experience and clinical follow-up in guided surgery and CAD/CAM biomimetic restorations will be shared with the audience to support clinical protocols as well as practical tips and tricks with case studies demonstrating each clinical scenario. New surgical and prosthetic improvements and novel proof-of-concept techniques to enhance the natural soft tissue integration will be presented. Viewers will also broaden their knowledge of hard and soft tissue surgical management through the guided surgery, discovering the latest implant designs and prosthetic interfaces designed to achieve an ideal soft tissue seal and bone level over time.
Presented By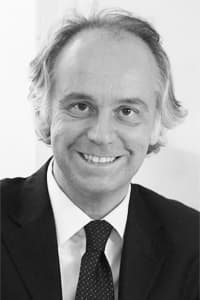 Allessandro Pozzi
Alessandro Pozzi, DDS, has been in practice in Rome, Italy since 1997, and formally trained in the inter-related areas of Orthodontics, Oral surgery and Prosthodontics. Currently he has been e...
See Bio
---