Video:
Esthetic Rehabilitation of the Periodontally Compromised Dentition
Video Overview
Rehabilitation of esthetics in advanced periodontal cases presents a major challenge in dentistry today. Patients with advanced disease affecting teeth in the esthetic zone, where significant asymmetrical bone loss and tissue recession are present, constitute a challenging treatment-planning dilemma when choosing the optimum therapeutic option for long-term maintenance. This article reviews a novel interdisciplinary approach for vertical augmentation of bone and soft tissues by means of orthodontic extrusion of severely periodontally compromised teeth, facilitating the restoration of esthetics with improved bone and soft tissue volume around immediate implants.
Presented By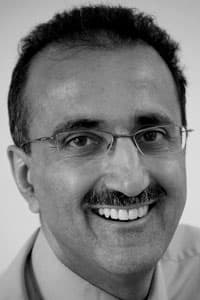 Tidu Mankoo
Dr Tidu Mankoo qualified with a BDS from the University of Bristol in 1981 and has a renowned Private & Referral Practice in Windsor, UK, treating Implant, Restorative and Aesthetic cases, particularl...
See Bio
---