Video:
From Oral to Facial:Impact of Oral Surgery on Facial Esthetics - Part 2 of 2
Video Overview
Maxillary atrophy, due to the loss of teeth or implants, creates acquired Angle Class III malocclusion, influencing facial aesthetics. Patients with acquired Class III deformity may present with a concave contour of the anteromedial cheek region, lack of support of the cheeks and upper lip. Le Fort I maxillary advancement corrects these aesthetics problems. Nevertheless, maxillary edentulism can avoid the appropriate position of the maxilla during the Le Fort I operation, thus prevents ideal implant placement and jeopardize the esthetic outcome. The treatment concept in patients with edentulous maxilla will be discussed: Phase A: Augmentation procedures and implant placement (part I). Phase B: Le Fort I maxillary osteotomy for the correction of acquired class III (part II of the lecture). Clinical cases of moderate to severe edentulous maxillary atrophy are described: A combination of sub-nasal procedure, sinus elevation procedure and intra-oral autogenous bone blocks were used for ridge augmentation simultaneously with dental implant placement combined with scaffold mixed with platelets-rich-plasma (PRP) or bone-marrow aspirate (BMA) and covered with platelets-poor-plasma (PPP) as a biological membrane. The correction of acquired class III, is achieved in Phase B, via Le Fort I maxillary osteotomy.
Presented By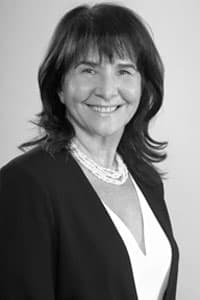 Devorah Schwartz-Arad, DMD, PhD
Devorah Schwartz-Arad, DMD, PhD A specialist in Oral and Maxillofacial Surgery (OMS), Ph.D. degree in cancer research, anatomy and embryology. Graduated from the Faculty of Dental Medici...
See Bio
---