Video:
Immediate Reconstruction of the Posterior Mandible with Multiple Implants
Video Overview
This surgical video highlights the diagnostic phase with review of the CBCT and 3D images to properly treatment plan the placement of multiple adjacent implants for immediate temporization in a previously grafted mandibular posterior region. Anatomy of available bone and location of the mandibular nerve are discussed. Implant placement and confirmation of accuracy of the plan utilizing restorative and surgical guides are described. Bone grafting using allograft mineralized bone and PRGF as well as management of the gingival tissues as part of effecient surgical protocols are clarified. One Abutment-One Time techniques are instrumental in facilitating immediate temporization utilizing the placement of final abutments at the time of implant insertion. The Restorative phase is described highlighting the the use of acrylic copings for these abutments, immediate reline at the time of surgery using a vacuum formed matrix and Triad reline material. 2 month post-op images of healing of soft tissues and final impression taking utilizing snap caps and flowable resin are also included.
Presented By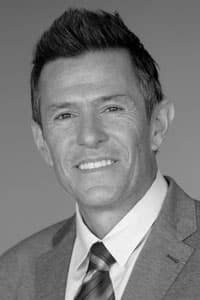 Maurice Salama
Dr. Maurice A. Salama completed his undergraduate studies at the State University of New York at Binghamton in 1985, where he received his BS in Biology. Dr. Salama received his DMD from the Unive...
See Bio
---