Video:
Implants in the Esthetic Zone: A Prosthodontics Approach to a Periodontics Challenge
Video Overview
Edentulism in the anterior sector of the maxillary arch may represent a complex situation for the restorative treatment. Due to the esthetic importance of this area of the mouth, it is imperative that we have a complete harmony between soft tissues, bone and teeth. In situations where dentition has been missing for a many years, bone and soft tissue loss can make the restorative treatment more complex. When diagnosing and treatment planning a patient with such problems; it is important to analyze all probable treatment options. Interdisciplinary treatment planning, will help achieve success when dealing with cases like these. This is why adequate communication between, the surgeon and restorative dentist is imperative.
Presented By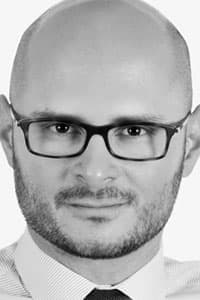 Jonathan Esquivel, DDS
Dr. Jonathan Esquivel , is a second generation dentist. He received his dental training at Universidad Americana in his hometown of Managua, Nicaragua. After graduating from dental school, he joined ...
See Bio
---