Video:
In the Transition Line; Between the Prosthodontics of Today & Tomorrow
Video Overview
Dentistry is evolving rapidly, digital technology is covering all areas of our profession, streamlining the treatment plan and the execution of clinical cases. Prosthodontics more than any other specialty is in this transition zone between analog and digital. With the increase in the popularity of the different procedures of digital dentistry, some questions are born: to what point is the digital age here to replace the human ability? Where are we today to make predictable, repeatable and efficient digital dentistry? among many others. Undoubtedly, the digital era is here to improve our clinical practice, the dentist of today must be aware of the digital processes without forgetting the basic principles of dentistry so that their daily practice is successful and achieve the maximum goal, well-being of the patient.
Presented By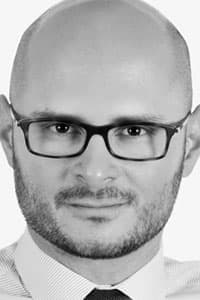 Jonathan Esquivel, DDS
Dr. Jonathan Esquivel , is a second generation dentist. He received his dental training at Universidad Americana in his hometown of Managua, Nicaragua. After graduating from dental school, he joined ...
See Bio
---