Video:
Minimally Invasive Approaches for Managing Deficient Sites in Esthetic Implant Dentistry
Video Overview
When considering esthetic dental implant therapy, preservation or further enhancement of the available tissue support may provide an improved esthetic outcome with less associated morbidity and treatment duration. Nevertheless, reconstruction of compromised sites due to lost hard and soft tissue volume is often inevitable in the anterior zone. Substantial ridge deficiencies demand more complex grafting procedures with an increased level of invasiveness and subsequent tissue alterations. Utilizing minimally invasive surgical techniques combined with recombinant growth factor technology can offer a comparable alternative for tissue volume reconstruction in compromised sites, yet preserving the available soft tissue architecture for an enhanced esthetic outcome. This presentation will provide an evidence-based overview, focusing on contemporary treatment modalities for immediate reconstruction of compromised extraction sites and minimally invasive techniques for concomitant hard and soft tissue augmentation in the esthetic zone.
Presented By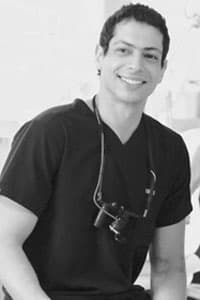 Sherif Yousri Said
Dr. Sherif Said received his bachelors degree in dental surgery (BDS.) and AEGD training from MSA University in Cairo Egypt where he graduated magna cum laude, and subsequently accepted a faculty po...
See Bio
---