Video:
Modern GBR Concepts, Flap Design and Materials as an Alternative to Autologous Bone
Video Overview
This lecture will provide a decision tree to assist the practitioner to best choose devices and biomaterials to achieve successful outcomes in bone regenerative treatment. Moreover, a straight-forward review of the step-by-step surgical maneuvers will be given, like incision design, flap management, membrane fixation strategies, and tension-free suturing technique. in the final part of the lecture, strategies to simplify the regenerative protocols will be presented with the intention to decrease morbidity and complications while boosting patients' innate healing response.
Presented By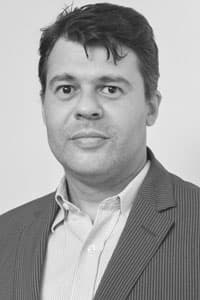 Robert Silva
Robert Carvalho da Silva received his dental degree from Uberlândia Federal University in 1994. Is board certificated in Periodontics at the Brazilian Dental Association/Brasília section in 1997, an...
See Bio
---