Video:
Next Generation Biomaterials for Bone and Periodontal Regeneration - Part 2 of 2
Video Overview
New and innovative biomaterials are being discovered or created in laboratories at an unprecedented rate, but many entirely unknown to practicing clinicians. This course addresses this gap in knowledge by summarizing some of the groundbreaking research performed to date on this topic and provides case examples of these biomaterials at work. The course begins with a review of the biologic background and applications of bone grafting materials utilized in dentistry. Thereafter, new and exciting updates on Platelet Rich Fibrin, Emdogain/Osteogain, Tetranite and Vitamin D deficiency are discussed with respect to their ability to promote either bone or periodontal regeneration.
Presented By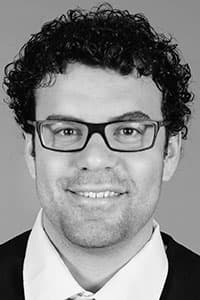 Richard Miron
Dr. Richard Miron is currently lead educator and researcher at Advanced PRF Education and an Adjunct Visiting Faculty in the department of Periodontology in Bern, Switzerland. He has currently...
See Bio
---