Video:
Orchestration of Static Guided Surgery, Navigation & Guided Prosthesis for Complete Rehabilitation
Video Overview
Nowadays patients demand for a restoration that looks natural and this requirement has to be granted in the most simple, fast, accurate and pain-free way. The computer guided implant surgery and the x-guide navigation systems introduced a novel minimally invasive concept in the treatment of total edentulous and terminal dentition patients, with new perspectives based on bone graft-less rehabilitation and low morbidity implant surgery. Moreover with diagnostic data obtained from CBCT and extra and intra-oral optical surface scanning, a novel digital pathway based on facially driven virtual diagnostic waxing, prosthetically driven surgical plan, digitally printed surgical template, and prefabricated implant-supported screw-retained interim restorations can be realized in a predictable manner. The challenging interplay with the surrounding gingival framework, often overlooked in the extensive rehabilitation supported by tilted implants, will be highlighted through a step by step clinical protocol to deliver a natural gingival architecture and a direct pink free prosthetic emergence.
Presented By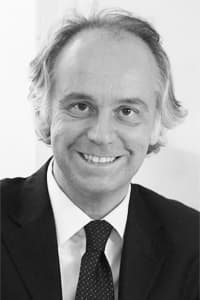 Allessandro Pozzi
Alessandro Pozzi, DDS, has been in practice in Rome, Italy since 1997, and formally trained in the inter-related areas of Orthodontics, Oral surgery and Prosthodontics. Currently he has been e...
See Bio
---