Video:
Predictable Posterior Implant Placement in Extraction Sites
Video Overview
Many techniques have been published to preserve the ridge from buccal-lingual collapse. In this presentation, we will overview the literature and see some cases to explain which is one of the most predictable protocols for immediate extraction and immediate implant placement in posterior areas according to the latest studies. We will also show the benefits of using growth factors as an agglutinant and protective component for our graft in non cooperative patients.
Presented By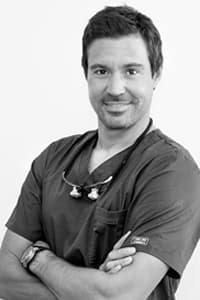 Nicolas Mallia, DDS
Dr. Nicolas Aronna Mallia was born in Palma de Mallorca in 1979. He graduated from Alfonso X el Sabio, Madrid obtaining his Dental Degree in 2005. In 2007 he finished his Postgrade Sudies in Impla...
See Bio
---