Video:
Real Time / Dynamic Guided Surgery in Fully Edentulous Patients
Video Overview
Implant treatment is one of the most exciting areas of dental therapy. Within the last 30 years, we have been able to develop and discover new techniques, instruments, software and equipment that have made this therapy more secure and predictable, such as the CBCT and the guided surgery, today with the guided systems we are able to have our implants "in the right" place considering the bone, the prosthesis, the biomechanics, and the esthetics. This lecture will show you step-by-step how guided surgery has evolved in dentistry today and we can achieve more predictable results even with immediate extraction and immediate implant placement.
Presented By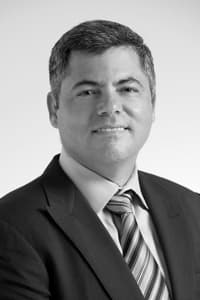 Alvaro Ordoñez, DDS
Dr. Ordonez first received his dental degree from the Pontificia Universidad Javeriana in Bogota (Colombia) and served as a dental resident before his graduation at San Antonio de Padua Hospital in B...
See Bio
---