Video:
Ridge Split Procedure with Simultaneous Implant Placement
Video Overview
A ridge split procedure has been suggested in literature for increasing the bucco-lingual width of the alveolar ridge prior to implant placement. The procedure can be performed in one or two surgical appointments. It is usually combined with additional augmentation utilizing a bone substitute material and a collagen membrane. In this video Dr Kher demonstrates a ridge split procedure that has been facilitated using a piezo surgical device. Following that he places 2 implants for the proposed restoration of a missing maxillary canine and first bicuspid after preparing the ossteotomy site using expansion screws. Thereafter he uses a CPS putty to graft the gap between the implants to fill all voids and achieves a satisfactory tension free closure.
Presented By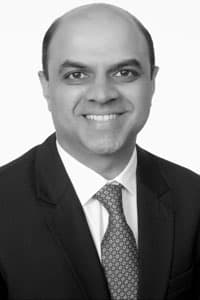 Udatta Kher
Dr. Udatta Kher practices in Mumbai which is focused towards Implant dentistry. He graduated from Government Dental College and Hospital, Mumbai in 1990 and followed that up with masters in Oral ...
See Bio
---