Video:
Severe Atrophic Edentulous Maxilla: Advantages of Combined Therapy
Video Overview
Alveolar bone deficiency, can prevent implant placement for fixed rehabilitation. Clinical case of severe edentulous maxillary atrophy is described: A combination of sub-nasal, sinus elevation procedure and intra-oral autologous onlay bone graft were used for ridge augmentation simultaneously with dental implant placement, combined with Bio-Oss mixed with bone-marrow aspirate (BMA) and covered with platelets-poor-plasma (PPP) as a "biological membrane". The combination of few augmentation procedures, enables better correction of the alveolar ridge in 3D (height, width and trajectory), which results in a better prosthetic and esthetics outcomes. Techniques that are described in this presentation should be considered a reliable, safe and very effective to obtain high bone graft survival rate following high long-term implants' survival rate. Moreover, we believe that BMA as an autologous source of progenitor cells and stem cells, mixed with osteoconductive bone substitute (Bio-Oss) and covered with PPP as a biological membrane may offer a novel therapy with greater efficacy than any other combination or single therapies that were used in bone regeneration up to now.
Presented By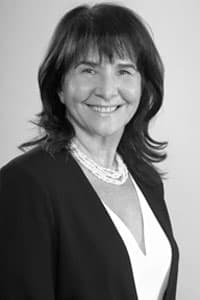 Devorah Schwartz-Arad, DMD, PhD
Devorah Schwartz-Arad, DMD, PhD A specialist in Oral and Maxillofacial Surgery (OMS), Ph.D. degree in cancer research, anatomy and embryology. Graduated from the Faculty of Dental Medici...
See Bio
---