Video:
Sinus Lift & Immediate Implant Placement: "The Easy Protocol"
Video Overview
Sinus lift is still a common procedure in 2017. Many alternative techniques to sinus lift have been published to avoid invading this anatomical space, such as tilted implants with angled prosthetic abutments, extra short implants, distal pontic cantilever, zygomatic or tuberosity implant placements. However, many situations like highly pneumatized sinus for single missing tooth, extreme atrophic areas at posterior sites, etc. will necessarily have to be solved performing sinus lift techniques to regenerate the missing alveolar bone with no alternative option to take. In this presentation we will discuss the anatomical concepts of Maxillary Sinus, correct diagnosis and treatment planning. Many cases will be shown to describe the use of this advanced and specific Instruments to become more safe, predictable and minimally invasive as well as the use of growth factor therapy to protect the Schneiderian membrane which will give a modern perspective different from the classic approach. 
Presented By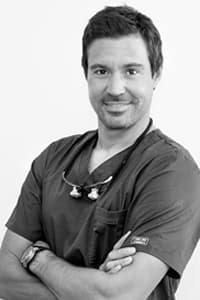 Nicolas Mallia, DDS
Dr. Nicolas Aronna Mallia was born in Palma de Mallorca in 1979. He graduated from Alfonso X el Sabio, Madrid obtaining his Dental Degree in 2005. In 2007 he finished his Postgrade Sudies in Impla...
See Bio
---