Video:
Socket -Shielded Implant for Externally Resorbing Canine
Video Overview
This 50yr.+ female showed external/internal resorption of tooth #11. Socket Shield technique was used saving the facial and interproximal of the tooth. Remainder of tooth was removed by vertically sectioning the tooth with surgical burs in 45 degree high-speed handpiece. Implant placed was a 4.6 x 15mm Tapered Plus Biohorizon implant. Mineross was mixed with saved bone and placed in gap areas. An Emax bonded Maryland bridge was then bonded to adjacent teeth for a temporary replacement. The implant, healing collar and graft were covered with PRF. Nine day post op is shown. This case will be closely followed and posted on XP.
Presented By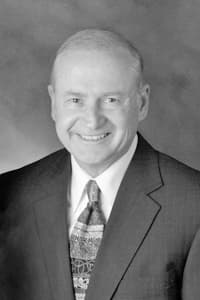 Paul Kozy, DDS
Dr. Paul S. Kozy practices Advanced Implant, Reconstructive and Cosmetic Dentistry in Toledo, Ohio with his daughters, Dr. Bridget Kozy Snyder and Dr. Jacqueline Kozy. Dr. Kozy received his DDS...
See Bio
---