Video:
The COMPLETE Implant Practitioner; Digital & Surgical Protocols for The Full Arch Patient
Video Overview
How best to prepare yourself for the treatment of the Full Arch Implant patient requires precise digital review and surgical precision. This presentation highlights the interdisciplinary aspects of modern full arch implant therapies which include CBCT review, Intra-oral scan stiching and 3D planning software. The review of anatomical landmarks, bone qualities and selection of appropriate implant sites is critical to successful treatment outcomes. A closer view of the surgeons role in assessment and planning is further highlighted.
Presented By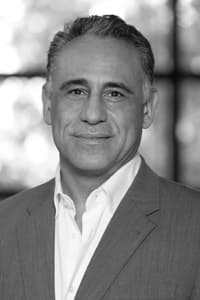 H. Ryan Kazemi, DMD
Dr. H. Ryan Kazemi is an oral and maxillofacial surgeon certified by the American Board of Oral and Maxillofacial Surgeons. He received his dental degree from the University of Pennsylvania...
See Bio
---