Video:
The Evolution of Guided Surgery and Case Management
Video Overview
The innovation in assisted implant surgery is constantly increasing. This success is due to the fact that guided surgery provides a reliable therapeutic solution. The use of these techniques is not only interesting for implant-supported rehabilitation by immediate loading but also for tissues supporting implants by insuring the best emergence profile. If we had to define all the characteristics of the ideal guide, first of all we would ask for precision: A perfect fit in the mouth, high stability and optimal drill guide for a perfect reproducibility of the drill planning. It is also necessary that the guide can be sterilized without any distortion or degradation and this is now possible with he 3D printed Ti devices. In addition, it is necessary that the guide design neither interfere with the visual inspection by the surgeon nor with the drill's irrigation. Also the guide will not give friction on the drills and implant. The last important thing, we'll specially focus on in this lecture is the possibility to use the fixed guide in place together with all kind of grafting procedures and soft tissue manipulation. This will allows us to have the best implant environment but also the ideal implant positioning for the best tissue stability an survival rate.
Presented By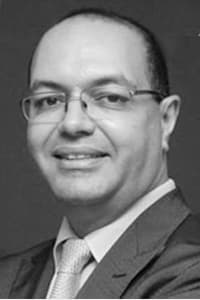 Jaafar Mouhyi
Dr. Jaafar Mouhyi obtained his high school Diploma in 1983 at Abou Al Abbas Sebti College in Marrakesh, Morocco, he moved to Belgium in 1984, join Free University of Brussels (ULB) Dental school. In...
See Bio
---