Video:
The Implant Components of the Full Arch Implant Case; MUA's, Tibases and screws
Video Overview
A thorough understanding of the components required to complete a full arch treatment is imperative. This multimedia presentation will breakdown all the components and provide suggestions for their optimal utilization. From MUA (multi-unit abutment) to scan bodies, to Ti-bases to angled screws will be explored. What are the tolerances? What are the advantages and disadvantages of each option wil, be explored. What are the new standard and cutting edge methods available to us to expedite our cases and gain an ideal and predictable long term outcome. How best to record the bite and vertical dimension. Can we avoid Ti-bases with these prosthetic new screw options?
Presented By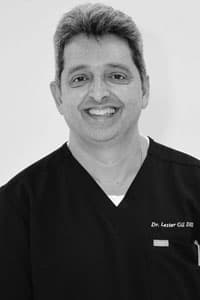 Lester Gil
Lester Gil, DDS Graduate of University of Medical Sciences – Cuba (Universidad de Ciencias Médicas) in 1995 Obtained Doctor in Dental Surgery Degree from University of Florida in 2008...
See Bio
---