Video:
The "Magnetic Mallet" for Implant Osteotomy Preparation & Immediate Provisionalization
Video Overview
In this clinical case I had to restore the upper right jaw where the tooth number 14 and 15 had to be extracted. The 16 and 17 were inserted 6 months ago with crestal sinus lift using the Magnetic Mallet as well. Same on the other side of the maxilla. Crown removing by the magnetic device, palatal tooth portion extracted by the magnetic mallet and implant inserted by using the magnetic mallet for the osteotomes preparations and the implant insertions (15) to achieve the adequate primary stability for the immediate loading.
Presented By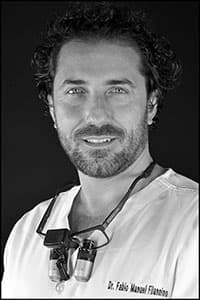 Fabio Manuel Filannino
Dr. Fabio Manuel Filannino Professional Experience: 1998: Dentist at Dental Department and the Italian Navy - Locations of Venice (VE) and Ancona (AN) Since 1999: Self-employe...
See Bio
---