Video Overview
The adequate vestibular depth and keratinized gingiva are essential in optimizing dental implants' soft tissue environment and long-term stability. The depth of the vestibule and the amount of keratinized gingiva often diminishes in response to advanced periodontal disease, conventional dentures, and advanced bone grafting augmentation procedures. In this program, Dr. H. Ryan Kazemi discusses the fundamentals of vestibuloplasty and early techniques that continue to be the foundation for current approaches. He discusses contemporary techniques and materials in vestibuloplasty and restoration of attached keratinized gingiva to support dental implants. He further discusses the sequence and timing for performing such procedures. Date Added: 06/14/2022
Review Date: 03/06/2025
Expiration Date: 06/14/2025

Target Audience: This course is intended for dentists and other dental professionals from novice to advanced.

Educational Method: Self-Instructional Online CE Course

Image Authencity Statement: No images in this presentation have been altered.

Scientific Integrity Statement: Information shared in this continuing education activity is developed from clinical research and represents the most current information available from evidence-based dentistry.

Known Benefits and Limitations: Information in this continuing education activity is derived from data and information obtained from the reference section.

Education Disclaimer: Completing a single continuing education course does not provide enough information to result in the participant being an expert in the field related to the course topic. It is a combination of many educational courses and clinical experience that allows the participant to develop skills and expertise.

This continuing dental education activity is a DentalXP activity.

DentalXP designates this activity for 1 continuing education credits.


Presented By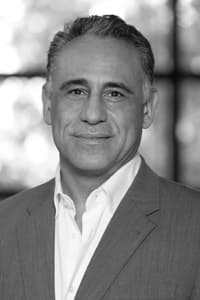 ---