Video:
Zygomatic Implants: 20 Years of Evolution
Video Overview
This presentation will review 20 years of non-alveolar based implant dentistry specific to the resorbed maxilla. The role of the Zygoma and Pterygoid plates to anchor specialized implants to secure a prosthesis will be reviewed. Patient selection, anatomy, surgical aspects and prosthetics will be reviewed.
Presented By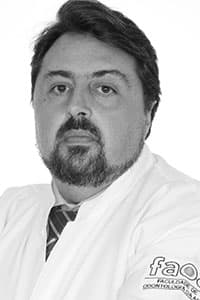 Alexander Salvoni, PhD
• Master and Specialist in Implant Dentistry (Center of Dental Researches São Leopoldo Mandic - SLM) • Doctor in Oral Pathology (University of São Paulo - USP) • Professor of the Updating Course...
See Bio
---