Video:
Periodontal Plastic Surgery in the Treatment of the Gummy Smile
Video Overview
Thanks to the constant advances in modern dentistry we can predict surgical results, stablishing new standards for diagnosis and develop treatments for periodontal plastic surgery as of Altered Passive Eruption by electrosurgery. This is used by the T- shaped regulation, provided by Dr. Chu for the accuracy golden proportions, which has became an innovative way to make cosmetic lengthening of the clinical crowns, covering changes in relations to size, shape, and balance of the teeth to obtain a radical variation in the front aesthetic of patients.
Presented By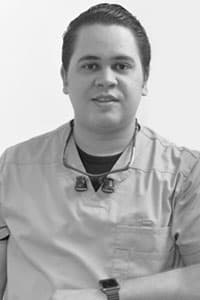 Emilio Mateo
Dr. Emilio Mateo Periodontal Plastic Surgery and Oral Implantology - Doctor in Stomatology (Pontificia Universidad Católica Madre y Maestra, PUCMM). - Specialist in Periodontics and Oral ...
See Bio
---