Video:
The Free Gingival Graft...Back to Basics: Why Do It?
Video Overview
The lower incisor area is the site of the most common mucogingival deficiencies: Gingival recession, high frenum attachments, and thin tissue. Because of the local anatomy, this area is a challenge to treat surgically. Common treatment options often include the subepithelial connective tissue graft, acellular dermal graft, free gingival graft, as well as several other methods/materials. In this video, a free gingival graft is demonstrated to address a recession defect as well as to augment the soft tissue while eliminating the high frenum pull in order to aid in the orthodontic treatment plan of a young patient. While commonly shunned for the morbidity associated with palatal grafts, the free gingival graft is making a comeback with the popularity of implant dentistry due to it's relative simplicity and predictability for augmenting thin tissue. This "back to basics" video takes the free gingival graft back to its roots: The lower incisor area.
Presented By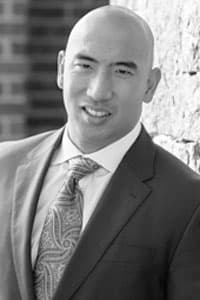 David Wong
Dr. David Wong is a board-certified Periodontist in private practice in Tulsa, Oklahoma. Dr. Wong received his undergraduate education and dental training at the University of Oklahoma. He then went...
See Bio
---