Video:
Efficient and Atraumatic Combination Techniques for Maxillary Sinus Augmentation
Video Overview
This video will demonstrate two current state of the art techniques in Maxillary Sinus Augmentation. The first, is the utilization of Neurosurgical drills for the Sinus Lateral Approach (SLA kit) by Neobiotech for Lateral Wall Access and the second, is the Zimmer Sinus Lift Balloon for controlled Lifting of the Schniderian Membrane. The SLA kit is a new and uniquely designed surgical kit which has made the lateral maxillary sinus osteotomy an easier, safer and a quicker lateral window opening procedure. The LS- reamer is a drill in the SLA kit which is specially designed to perforate the lateral wall without perforation of the sinus membrane due to it's unique neurosurgical design features. The C- reamer is another component in the SLA kit which saves the circular core disk from the lateral wall when needed for bone grafting and protects the sinus membrane. The Zimmer Sinus Lift Balloon is a very unique method used to lift the Schneiderian membrane atraumatically while protecting the membrane from tearing. Combining these two advanced techniques has made maxillary sinus elevation a very safe and predictable outcome with minimal surgical risk.
Presented By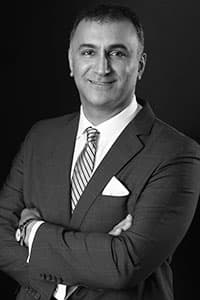 Abtin Shahriari
Dr. Abtin Shahriari completed his undergraduate training at Emory University in Atlanta, Georgia with a Bachelors of Science in Biology. He received his Masters in Public Health from Emory Universi...
See Bio
---